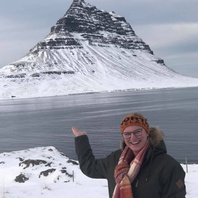 Cassidy Croci
Research Affiliate at University of Nottingham
About Me
I graduated from the University of New Hampshire (USA) with a BSc (Hons) in Business Administration option in Entrepreneurial Studies with a dual minor in History and International Affairs in 2016 before transitioning to Viking Studies.
I came to Nottingham in 2016 for my MA in Viking and Anglo-Saxon Studies (2017). During this time, I worked as the Events Organiser for the AHRC-funded Danelaw Saga: Bringing Vikings Back to the East Midlands project.
In 2018, I began my PhD at Nottingham entitled Visualising the Social Networks of the Sturlubók and Melabók Redactions of Landnámabók. This thesis investigates multiple familial, spatial and social networks in Landnámabók 'The Book of Settlements' with social network analysis to uncover emerging patterns of diaspora, settlement, migration and place by visualising individuals and their relationships within the text. During this time I have taught on the second-year module Ice and Fire: Myths and Heroes of the North. Currently I serve as the Student Coordinator for Vikings for Schools, a Centre for the Study of the Viking Age volunteering program. I am also a Museum Outreach Facilitator for The University of Nottingham Museum.
Contact Information