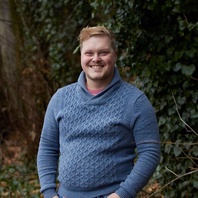 William Pidzamecky
Research Affiliate at University of Nottingham
I completed my undergraduate degree at the University of Ottawa in 2015 with a dual major in History and Classical Studies.
I completed my Master of Arts degree in History at Brock University in 2017 during which I wrote my thesis on Viking ships in Icelandic saga literature and how these descriptions compare to our archaeological record.
I came to the University of Nottingham in 2017 with a passion for history, archaeology, and Vikings, and am currently working on my thesis titled Wintersetl, Longphuirt, and Gorodishche: A comparative study of Viking settlement in England, Ireland, Russia, and Ukraine from the 8th to 10th centuries. This research involves an interdisciplinary approach and covers a wide range of subjects pertaining to the settlements and their inhabitants such as geographic location, layout, social interactions, ethnicity, and commerce.
I have supplemented my research by organizing archaeological expeditions to Ukraine in July 2018 and 2019 with future excavations being planned. I have also aided with excavations at the Viking winter camp at Repton in 2018.
In addition, since 2018, I have been working with the Digital Transformations Hub at the University of Nottingham as a research assistant in charge of a variety of projects related to Digital Humanities such as the digitization of textual artefacts.
Contact Information